DIPLOMA IN OFFICE AUTOMATION AND PUBLISHING (DOAP)
What will i learn?
• COMPUTER CONCEPT & FUNDAMENTALS
• Operating System
• MS-Office (MS-Word, MS- Excel, MS-Power Point, MS-Access)
• HTML & Front Page
• Basics of Financial Accounting
• Computerized Accounting Through Tally with GST
• D.T.P.(Page Maker, Corel Draw, Photoshop)
• Computer Network & Internet
Curriculum for this course
Description
This course lets students learn different technologies relevant to this field and fundamentals of tools in the course of Office Automation and Publishing (DOAP) often provide different Job opportunities in various field.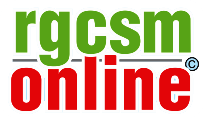 © 2018 RGCSM. All Rights Reserved.